JKA Honbu Dojo Headquarters, Tokyo
JAPAN KARATE ASSOCIATION
The Japan Karate Association, (Nihon Karate Kyokai), was founded in November 1948. It is the world's foremost authority on karate, with a vast membership in over 100 countries. It is the world's largest and most prestigious karate organisation, clearly defining itself as "The keeper of karate's highest tradition."
By 1955, the first JKA headquarters dojo had been built in Yotsuya, Tokyo.
In 1956, the JKA set up the first-ever karate specialist instructor intern (kenshusei) training program at the headquarters dojo and accepted its first round of trainees. This was the start of the finest karate instructor training program ever created, a program never matched or even attempted by any other karate organization. It is through this program that the JKA has built up its unique cadre of distinguished karate instructors, all full-time salaried professionals— whose numbers are consistently maintained at roughly twenty individuals.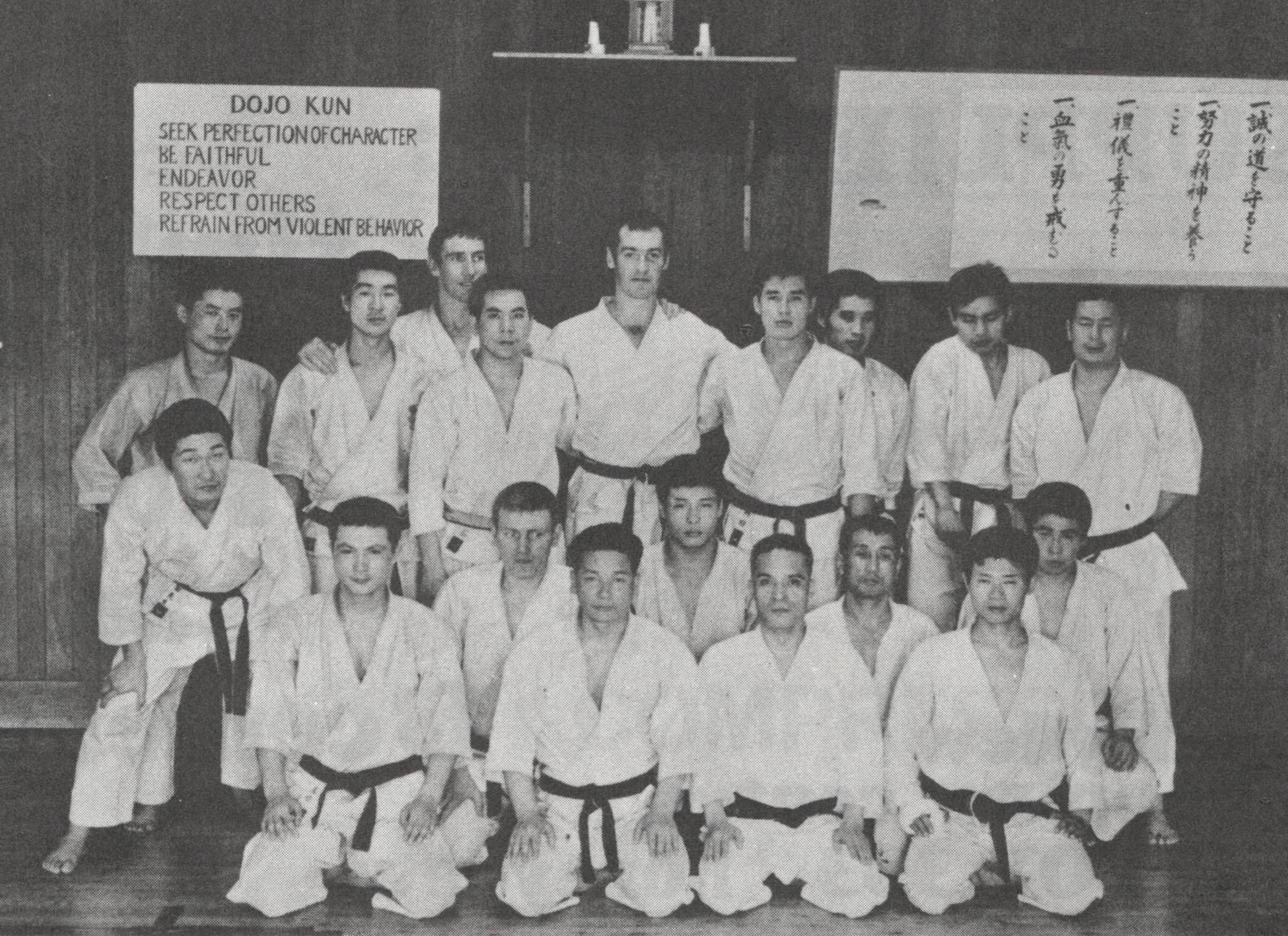 JKA Instructors class, Tokyo 1970 - Standing- N Hayakawa (hands on knees), Y Baba, Y Osaka, N Robinson (South Africa), T Oiishi, S Schmidt, T Okuda, Y Sasaki, S Nishino, K Yano, Kneeling - S Takashina, H Handel (Germany), H Shoji, M Yahara, N M Sugiura, M Mabuchi, Y Takahashi, T Sato, Not present when photo was taken - M Nakayama, K Abe, A Isaka, M Tanaka, N Iida, M Kawazoe
Stan Sensei trainining with Komazawa University. Seated in front are Takahashi and Oiishi Senseis.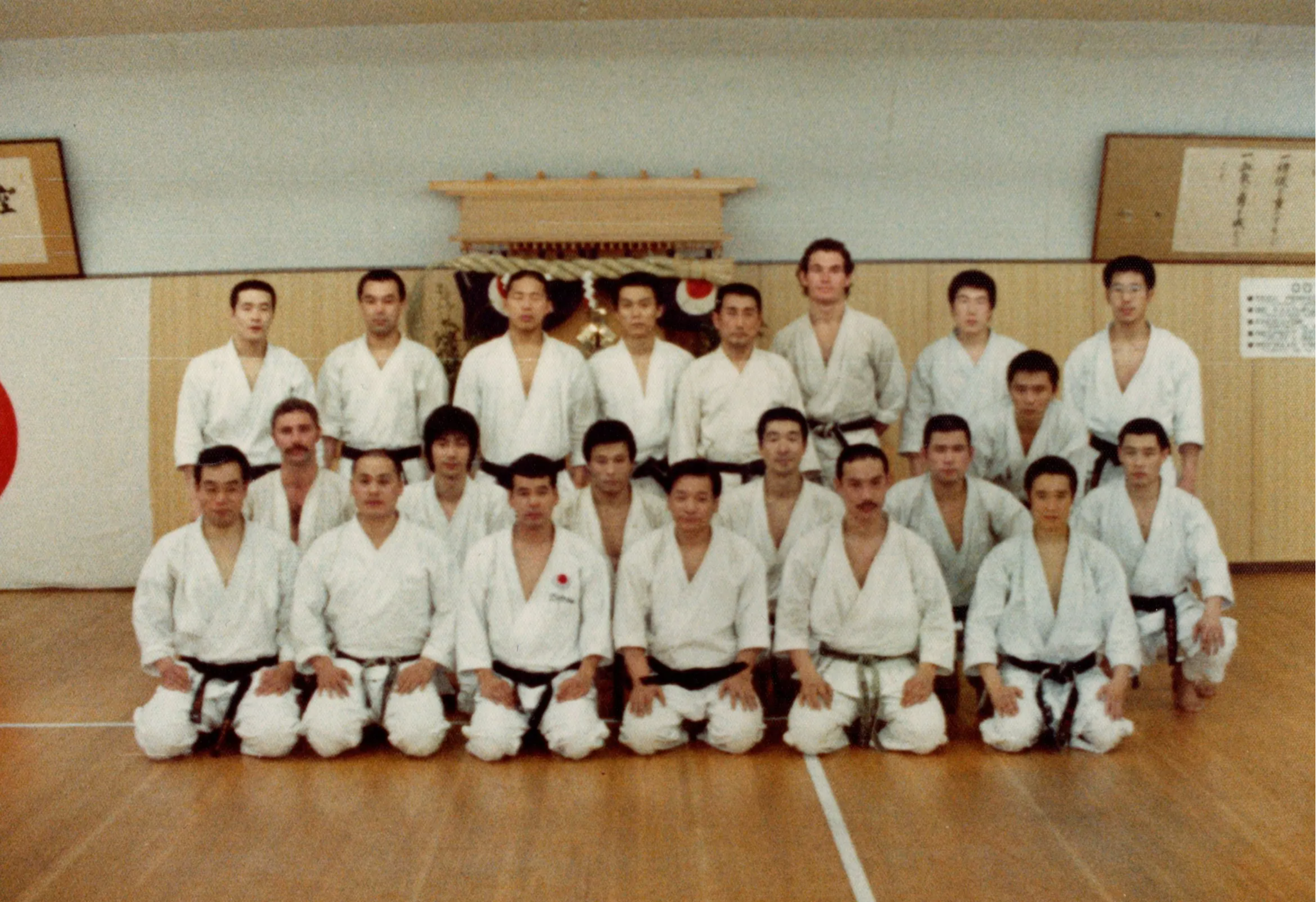 Keith training in the JKA Honbu Dojo Instructors Class - June 1977.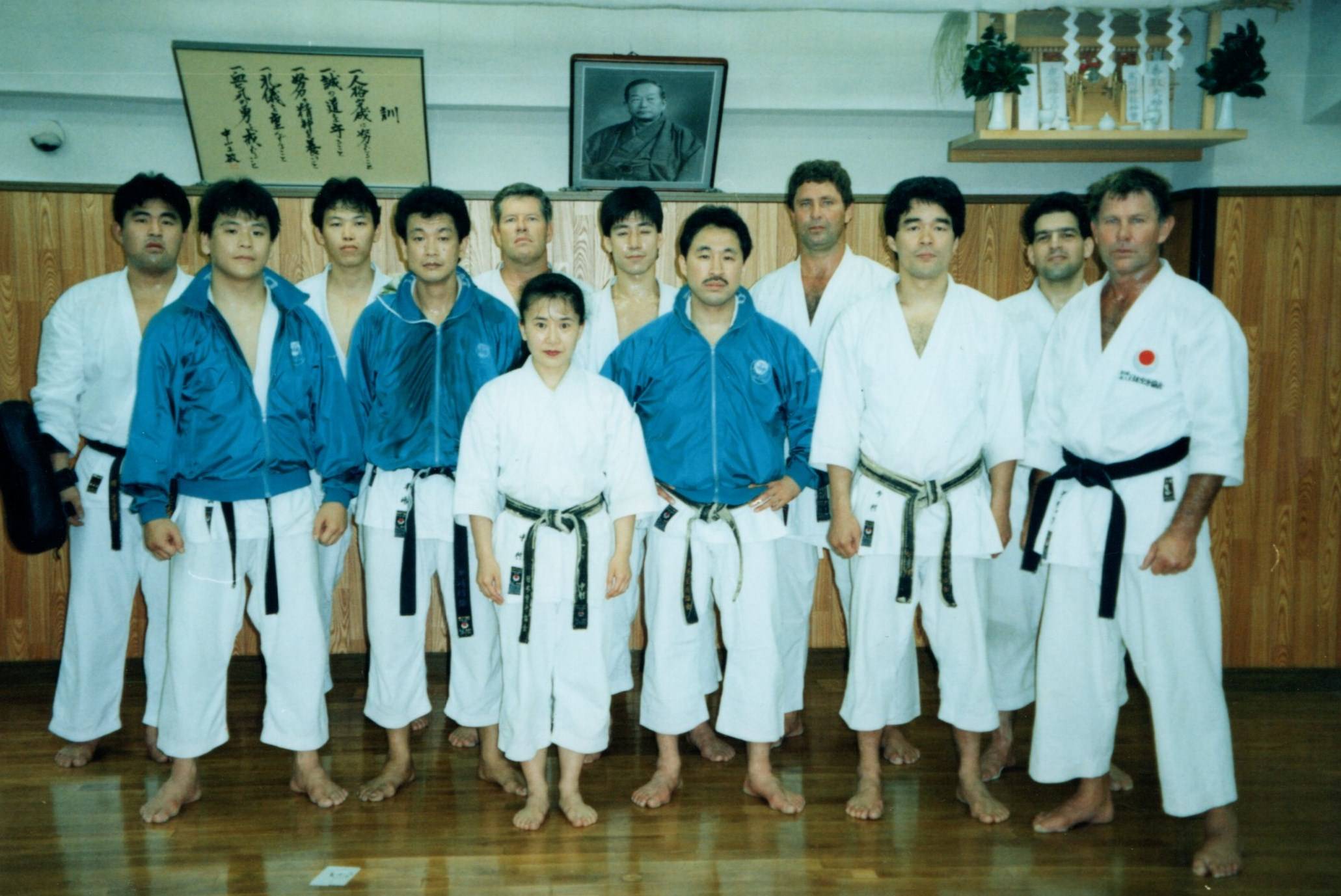 Keith and Derrick Geyer and Dave Friend - JKA Honbu Dojo Instructors Class - November 1995.
On April 10, 1957, the JKA became a legal entity when Japan's Ministry of Education officially recognized the JKA as an association of members for the promotion of karate and the spread and enrichment of actual karate practice.
Roughly two weeks after official status was granted, Supreme Master Funakoshi, the "Father of Modern day Karate", passed away at the age of 89. After almost a decade of milestones, it was the end of an era. But the real growth of karate was yet to come.

Karate's popularity continued to grow. In October 1957, the 1st JKA All Japan Karate Championship was held in Tokyo. In 1958, Master Nakayama was appointed Chief Instructor.
In 1961, His Majesty the Crown Prince of Japan (now His Majesty the Emperor of Japan) attended the 5th JKA All Japan Karate Championship.
During this period, the JKA further developed its karate instruction system, and while greatly expanding its branch dojo throughout Japan, began sending (as early as 1958) some of its most highly accomplished professional instructors overseas to America, Europe and the Middle East to teach and establish dojos. Karate's popularity was beginning to grow outside of Japan.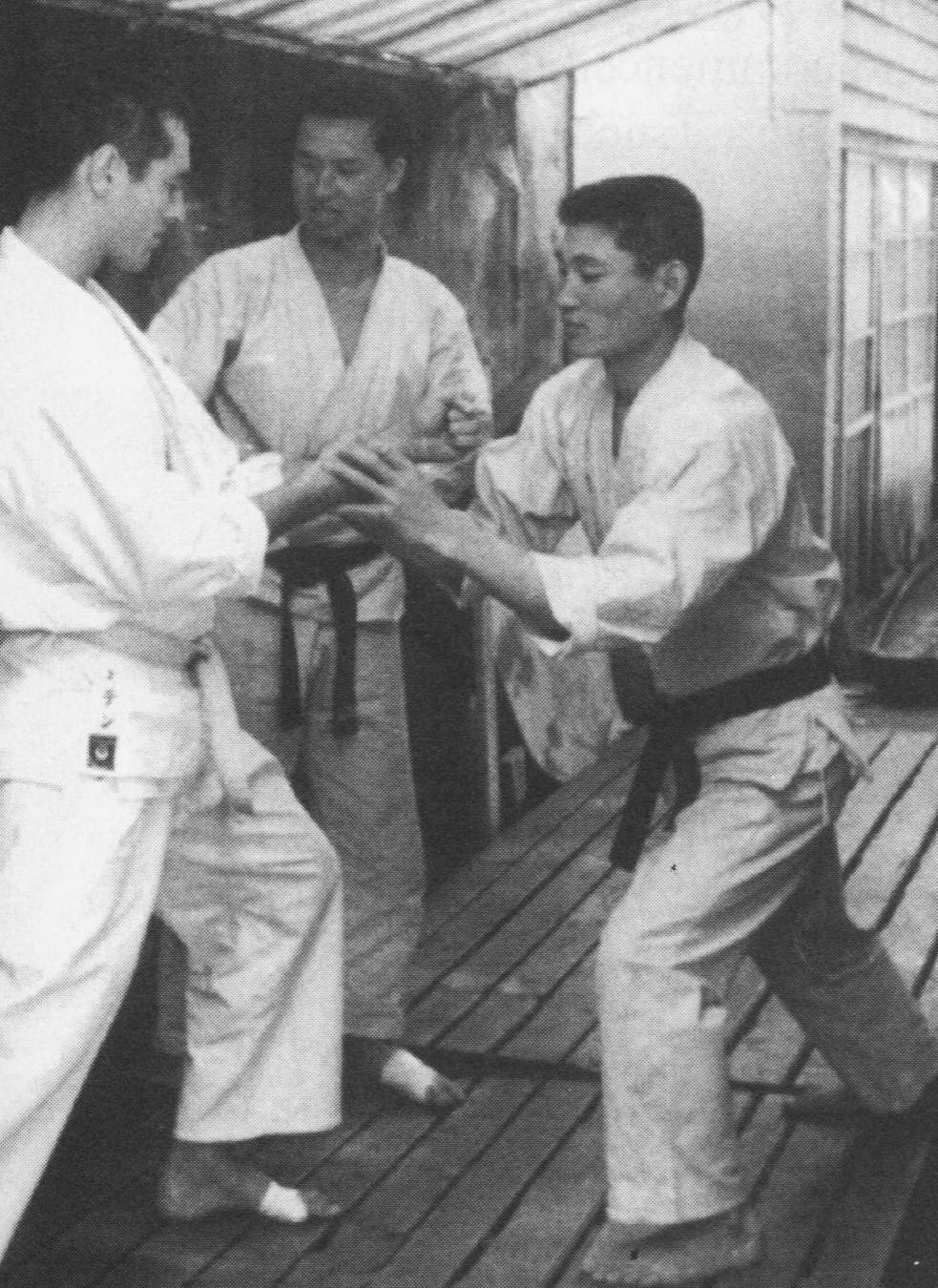 Senseis Enoeda and Sasaki instruct Stan Sensei (white belt at the time) outside Yotsuya dojo (makiwara area) in 1963.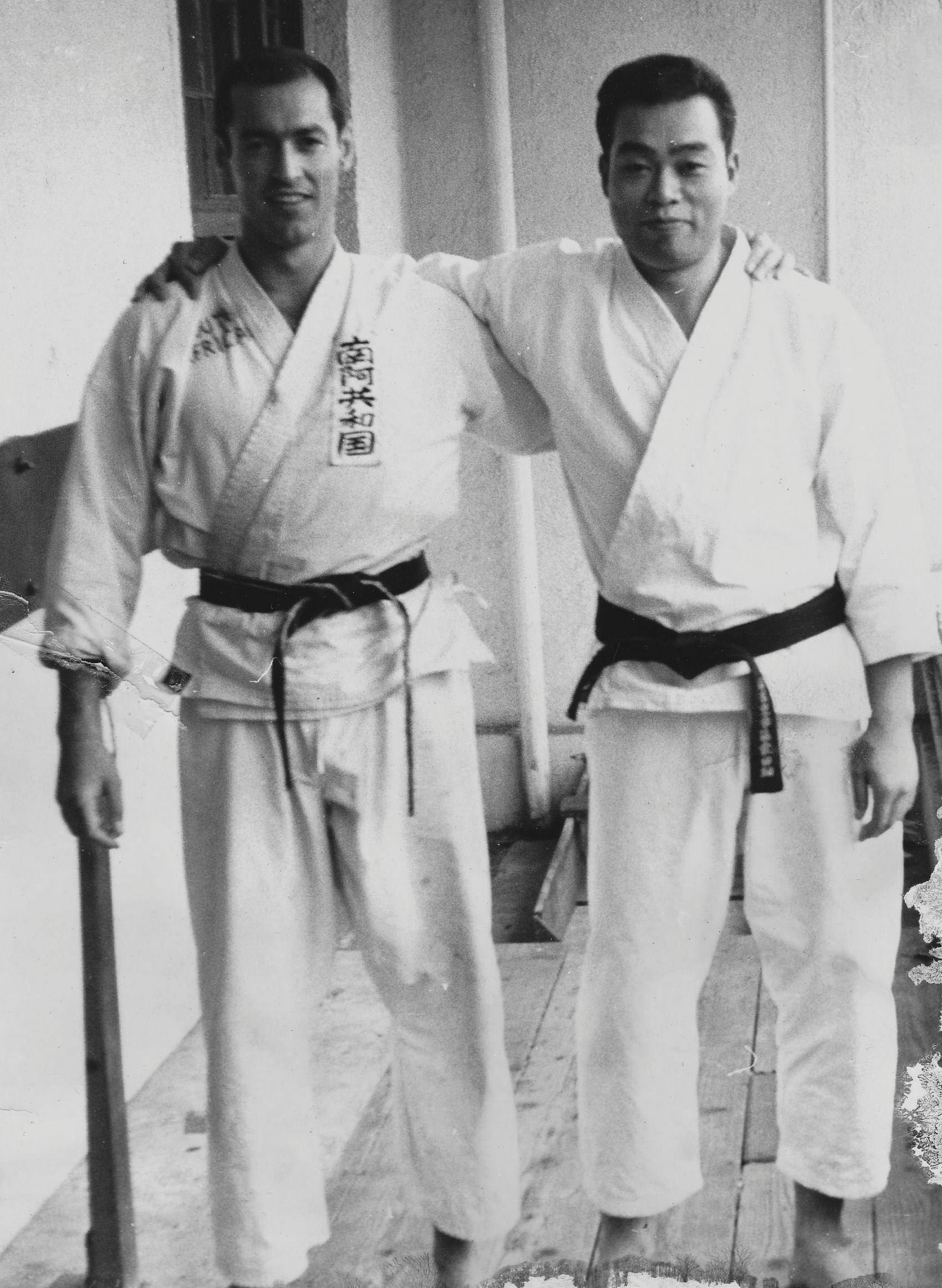 Stan and Tabata Senseis outside the Suidobashi Honbu Dojo. Tabata Sensei was a big, extremely powerful man. He was known for his kind attitude and good manners.
In 1975, with karate's prospective entry into the Olympics in mind, the first JKA-sponsored international tournament, the IAKF (International Amateur Karate Federation) World Cup was held in the U.S. Over the next several years it was held three additional times.
However, in order to preserve the true technique and spirit of ippon-shobu (downing the opponent with one blow), the JKA ultimately established a new tournament, the Shoto World Cup Karate Championship Tournament. In 1985, the first international Shoto World Cup was held in Japan, a testimony to how much karate had become an international art.
This period witnessed spectacular development in the art of karate. As a result of continuous training among instructors, the karate techniques were developed into a complete system. For the first time there emerged a clear, scientific, and practical "best" form for each kumite stance, posture and movement. There also emerged a clear delineation between the "correct" and "incorrect" way to execute each stance, punch, kick or technique.
Once these techniques developed, many instructors went overseas to spread the art of karate around the world. The JKA was the first karate organization to set up a dojo outside of Japan. This is the reason the JKA is so prominent and powerful overseas.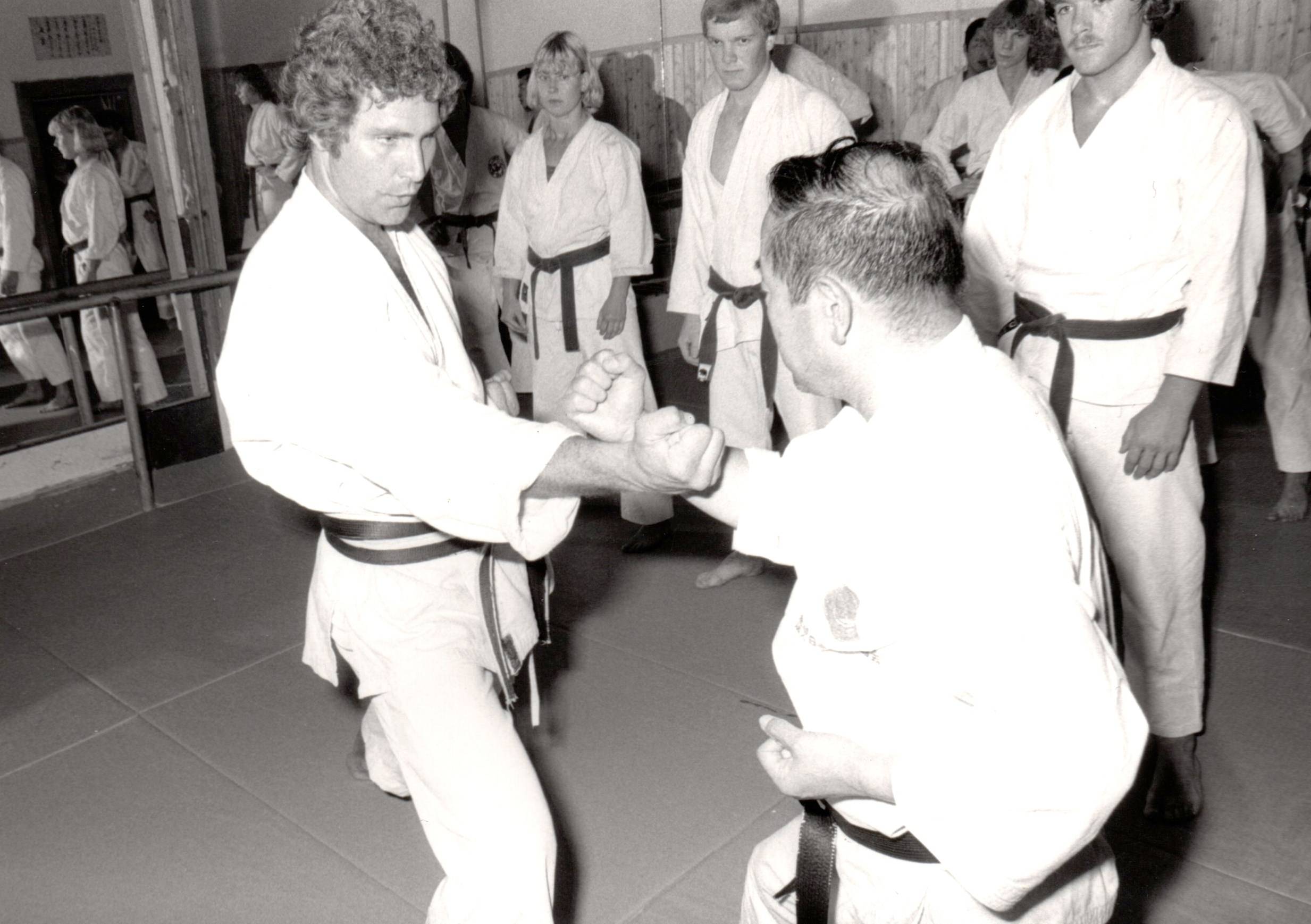 Keith demonstrating with Nakayama Shihan while he was teaching in Germany in 1980.
In 1986, Nakahara Nobuyuki, a distinguished business leader and former Tokyo University Karate Club member, was appointed the eighth Chairman of the JKA.
Sadly, as JKA karate was reaching a pinnacle, Master Nakayama passed away, in 1987. He was 74 years old.
In 1990, the JKA was rocked by crisis when a faction within the organization seized the JKA's official status. The group called an extraordinary General Assembly meeting but did not identify the agenda or state the purpose as legally required. After this unlawful meeting, the faction succeeded in illegally changing the official executive register. Thus began a long period of litigation.
Despite this, the JKA continued to progress. The overwhelming majority of members and instructors remained loyal to the original and true JKA. Then Master Sugiura Motokuni was appointed to the position of Chief Instructor in 1991. Together with Chairman Nakahara, they began initiating a return to the true spirit of karate—just when that spirit was needed most.
In 1994, the JKA published the first in a series of five authoritative text-books on kata. This series quickly became the "bible" of karate kata.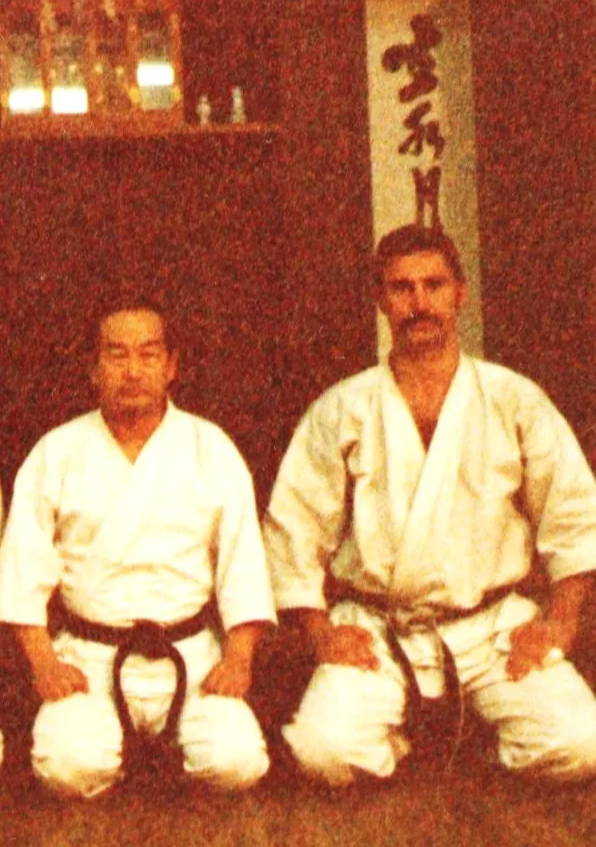 Hoitsugan Dojo, June 1977 - Nakayama Shihan and Keith.
Keith and Nakayama Shihan.
Then came the court rulings. In 1995, as members had long expected, the JKA won the case in Tokyo Local Court. In 1998, it won again in Tokyo Higher Court. Then in June 1999, the Japan Supreme Court rejected the appeal of the seceded group, and the case was closed once and for all. As a result, the legal executive register was restored to the state it was in before the faction had so forcefully changed it.
In the end, the JKA had not only weathered the challenge, but had grown stronger because of it. It had gained more internal cohesion and a stronger sense of identity than ever before.
With its legal status restored by court rulings, the JKA leapt into the 21st Century. It restructured its internal organization, and also reorganized its financial base.
In December 2000, it purchased land and established a brand new headquarters and dojo in the centre of Tokyo. This was the first time the JKA had owned its own land and building. The grand opening ceremony was held in May 2001, attended by numerous dignitaries and many members from other karate organizations.
With renewed vigor, the JKA repositioned itself, in 2004, it launched a new official website, through which it continues, as always, to promote true karate around the world.
JKA members endeavour to develop their characters and contribute to society on a daily basis, this is the objective of JKA and is the true value of Karate-Do as a martial art. JKA takes this responsibility seriously and always endeavours to contribute to society through various activities.

On 29 May 2010, Ueki Masaaki Shuseki Shihan was inaugurated as
the third chief instructor, he continues his work today.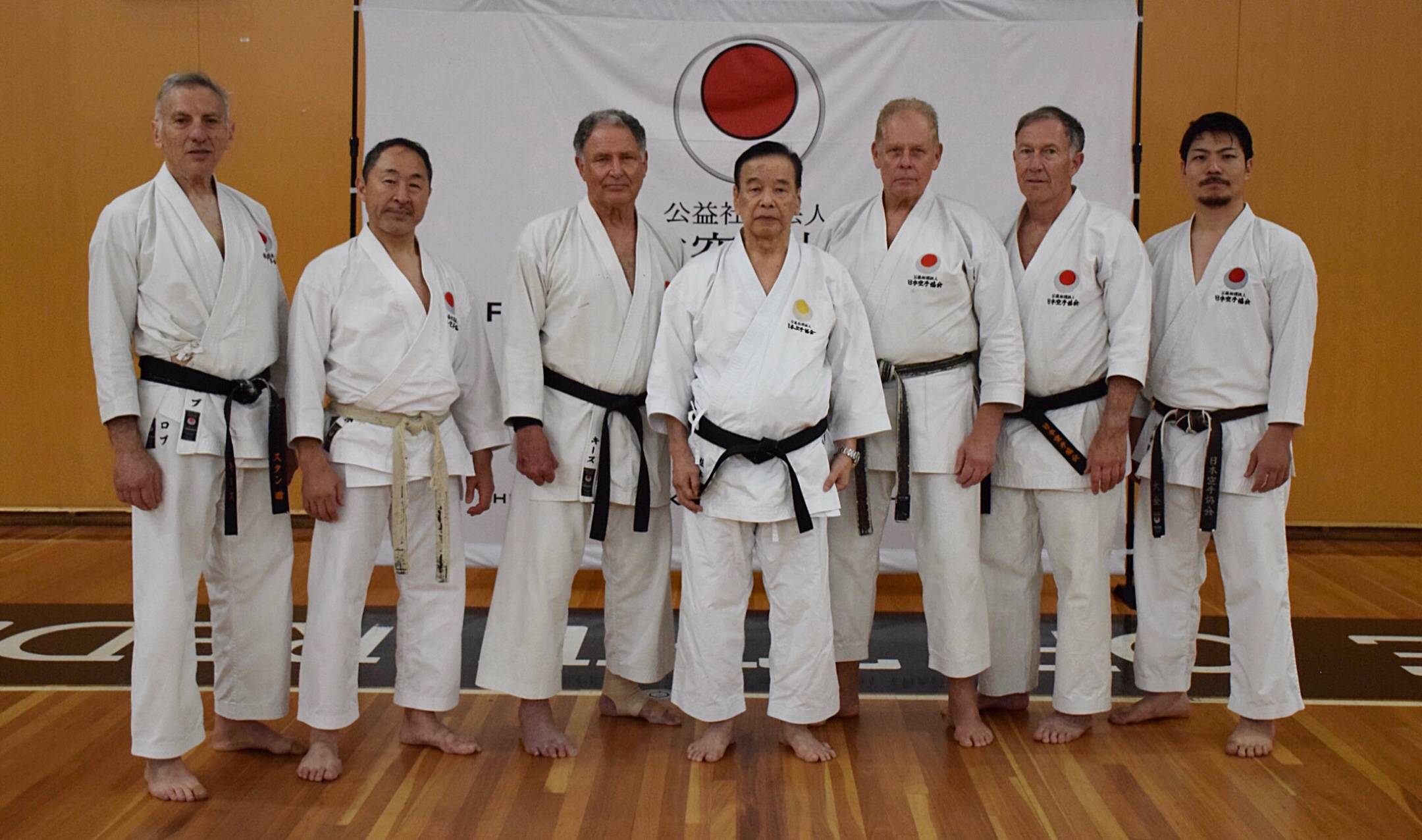 Ueki, Ogura and Ogane Senseis - Seminar in Melbourne 2022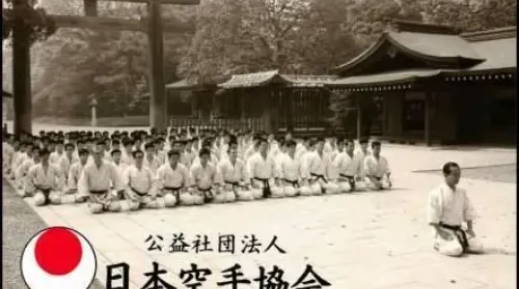 The mandate of the JKA is to contribute to world peace through:
1. Conducting research and providing instruction of Karate-Do.


2. Influencing children and adolescents to improve their physical and mental health as well

as cultivating the spirit of martial arts.


3. Wide distribution of the concept of "Japanese martial art" which emphasizes manners and

respect.
T
The mandate of the JKA is to contribute to world peace through:
1. Conducting research and providing instruction of Karate-Do.


2. Influencing children and adolescents to improve their
physical and mental health as well

as cultivating the spirit of martial arts.


3. Wide distribution of the concept of "Japanese martial art" which emphasizes manners and

respect.
Text
Te